What is Hen Galan how do you celebrate
What is Hen Galan and how do you celebrate?
Hen Galan is a Welsh tradition that is celebrated by only a few - so you know it's special. It's also one we think you'lll enjoy because it means you get to celebrate New Year's Eve, twice. Confused? Let us explain. 
The Hen Galan Tradition
In a small wooded valley near Fishguard, 23 miles from Bluestone, the inhabitants of Cwm Gwaun celebrate New Year on the 13th January. The residents of Cwm Gwaun aren't  late to the party though, for them the start of the year just comes 13 days after the rest of the UK.
Julian Vs. Gregorian
That's because they still run according to the Julian calendar which was followed throughout Britain until the Gregorian calendar was introduced in 1752. But, not everyone was a fan of the new calendar and the residents of Cwm Gwaun stuck to the old one, meaning according to them everyone else celebrates New Year's Eve two weeks early.
Unique Celebrations
It's not just the timing either. There are unique traditions attached to the celebrations that have been kept alive down the years. As part of the party, children go from door to door singing and are given 'Calennig' which is usually sweets or money. The decorated head of a grey mare accompanies the singers to bring good fortune to the houses they visit, in the tradition of Mari Llwyd which was first recorded in 1800.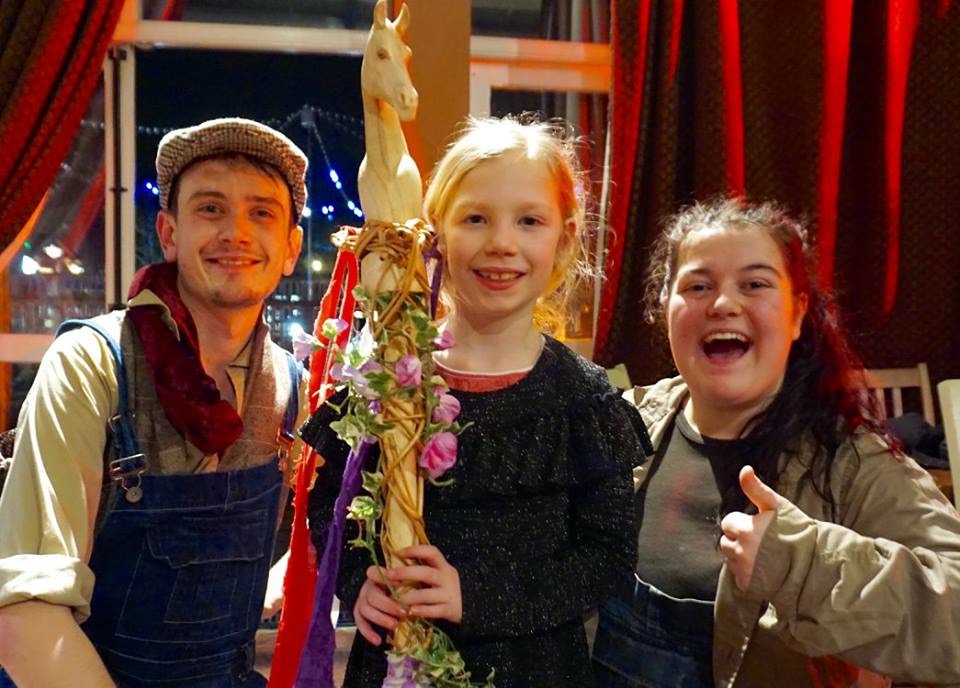 Head to The Pub
Like most celebrations, alcohol has become part of the tradition and the pub at the centre of it is the Dyffryn Arms, which has been run by the same family since 1840. Here the residents gather to share a drink and the locals cook a meal for the family to enjoy.
The Hen Galan Song
Make sure you join in with the celebrations on January 13th and sing the New Year song that children will be singing in Cwm Gwaun. 
Blwyddyn Newydd dda i chi - (A happy new year to you)
Ac i bawb sydd yn y ty- (And to everyone in the house)
Dyma fy nymuniad i - (This is my wish)
Blwyddyn Newydd dda i chi - (A happy new year to you)
Discover More